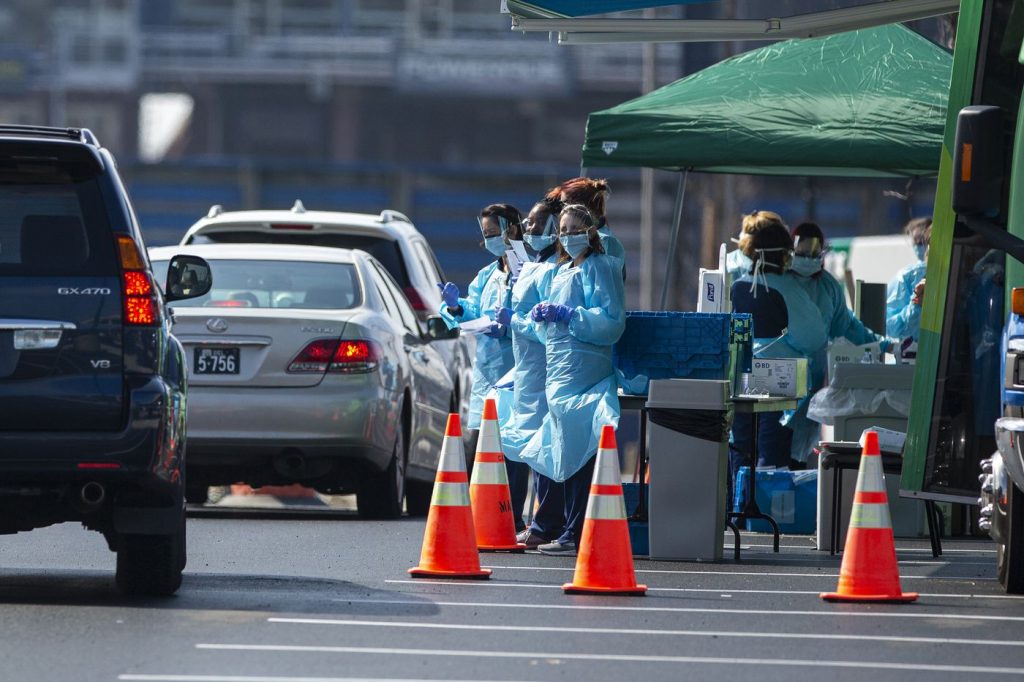 About a week ago, while getting ready to come in to work, I noticed my left eye was red. This gave me pause for two reasons. First because pink eye has become recognized as one of the many signs of COVID-19, and second because regularly perform bronchoscopy, an aerosolizing procedures on patients. I was referred by employee health to get a COVID-19 test. Except I couldn't because while our hospital does offer it's employees the option of drive-thru testing, that test is only available for limited blocks during the day, and that time had already passed. It was a Friday afternoon, now I would have to wait until Saturday to get tested. But on the weekends employee health does not offer the test at my hospital, so instead I would have to drive to a site 50 miles away from my house in order to get the test on Saturday. Instead of waiting,  I opted to go to the outpatient testing center, the same place that I send patients to to get tested for COVID-19.  After a quick drive-thru nose swab (take heart, it's no longer the terrible brain tickler it used to be) I was on my way to self isolation at home until my results came back from LabCorp. 
That process took 4 days. Fortunately they were negative, but let's pretend that they had been positive.  In the days since the bronchoscopy I had been interacting with people, co-workers and patients all over the hospital. Had I been infectious, I could have potentially infected many of them, after all we know that asymptomatic people with COVID-19 can still spread the disease. All of those people whom I had infected at home and work had continued to be out in the community for the 4 days since the time I took the test. Many of them may have gone to church (now open), restaurants (now open) and to their own homes. Each of these people would have to be tracked down  and potentially tested, then  those tests would take another 4 days. If the tests in those contacts had been positive, many of their contacts in turn would have to be tested, who would also have to wait another 4 days to get their test results. At this rate, my one infection could easily cause a breakout cluster that could not be contained. It would only be a matter of time before the disease would find a vulnerable person and kill them. It does not matter how many surveillance  and tracking people we hire to track and isolate cases, if the tests take too long to come back, the disease will always be several steps ahead of us. 
The President said that we have "prevailed" on testing. We have not, and still have much work to do. Testing was initially constrained by a number of factors, most recently a lack of reagents. As we have solved that problem we have run into a shortage of swabs, and now we're again running short of PPE, in particular gowns. Testing is just one part of many interdependent parts that we need to get right in order to control the infection. Until we prevail on all of them we have not prevailed at all.