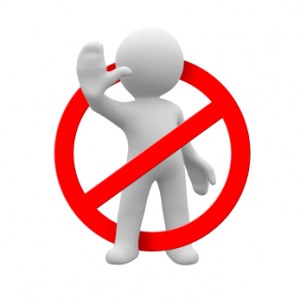 I'm used to getting the endless stream of useless notifications. Whether they be a fed-ex parcel with the latest black-box warning of sneezing from a new brand name skin emulsion, that I never prescribe. Or a an urgent fax, with an important announcement that the medication that was previously labeled as a 0.0083% solution  is now going to be labeled as 137 mcg solution.
So it was with a mixture of surprise, delight, and disbelief that I scanned over the following fax message from an insurance company in regards to a patient that I see: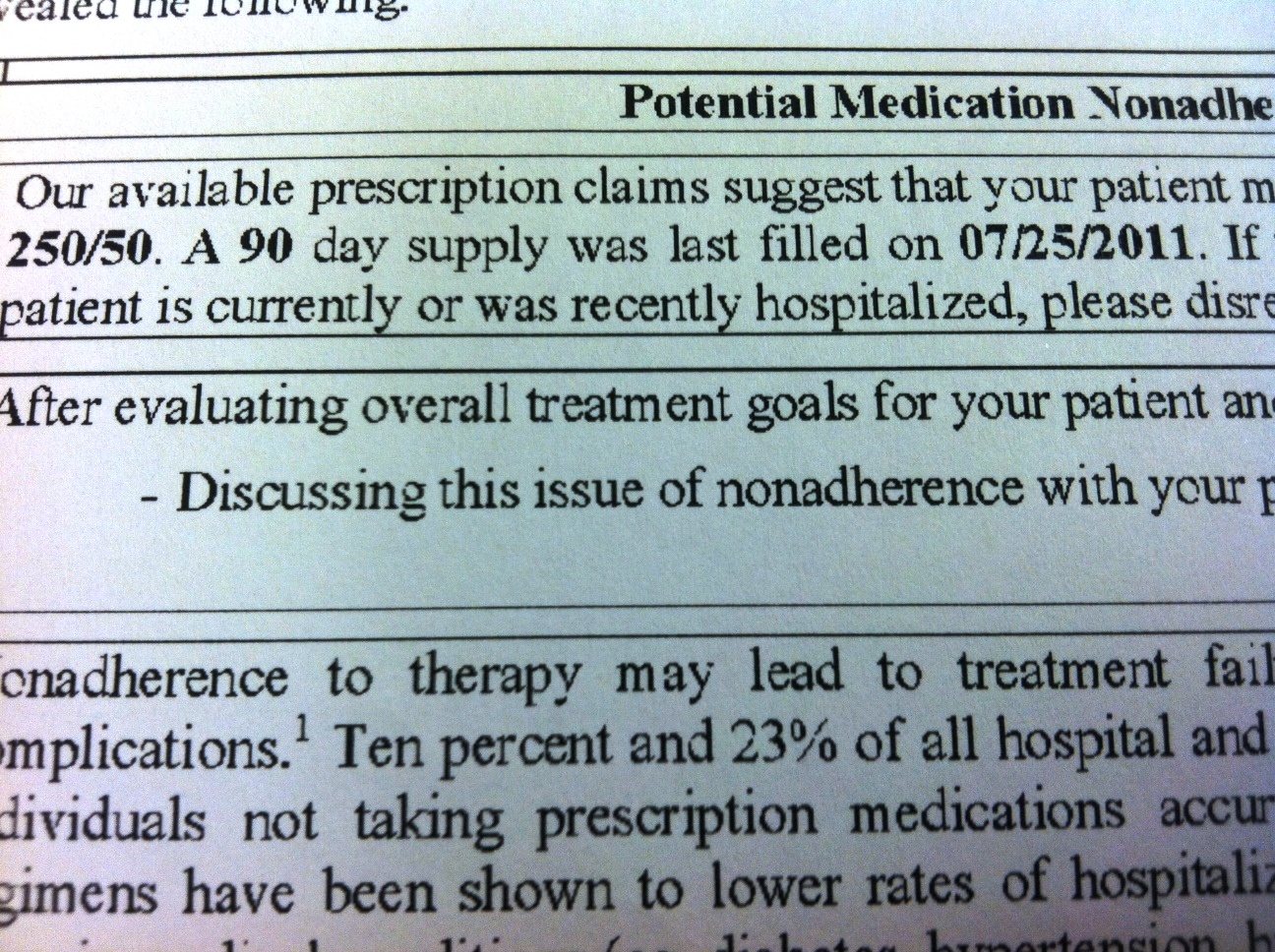 Apparently this insurance company is informing me that one of my patients has been naughty and is not refilling their inhaler prescription on time. I can already see the follow up appointment. . .
Patient: Well doc, my breathing doesn't seem to be all it could be.
Me: Well, let me see, I'm going to concentrate really hard, and look into your past. Hmmm, wait a minute, I think I see your problem . . . you haven't filled your  inhaler prescription in over a month!
Patient: Well doctor, I actually have been taking it. I've been getting my prescriptions filled overseas for a third of the price of what my co-pay was.
Me: Crap. Just when I thought this job was getting easier.